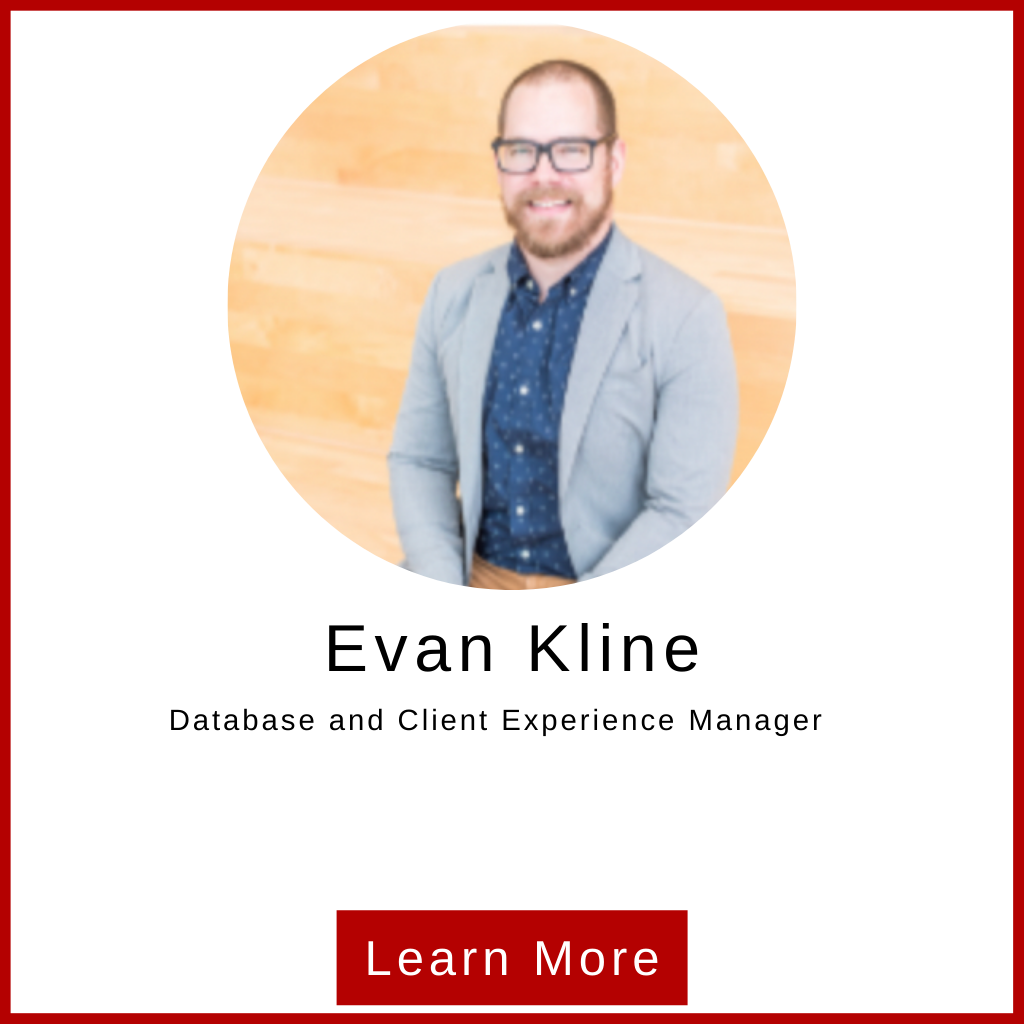 Evan Kline
Database & Client Experience Manager

I grew up in Pardeeville Wisconsin, watermelon capital of the world and migrated south, living in Tennessee, Florida, and finally, for the past decade, Winston Salem, North Carolina (which I love!). I've worked in many professions ranging from things such as Cheese Making and Lumberjacking, to a Coffee Master and Tech Startup Founder.
When I'm not working on amazing experiences for our clients, you may find me doing some combination of designing board games; drinking craft beverages; writing or reading a fantasy novel; standing in line for the midnight release of the next Marvel movie; buying or renovating an investment property; or spending time with my wife trying to figure out how Piranha genetics made their way into our German Shepherd.